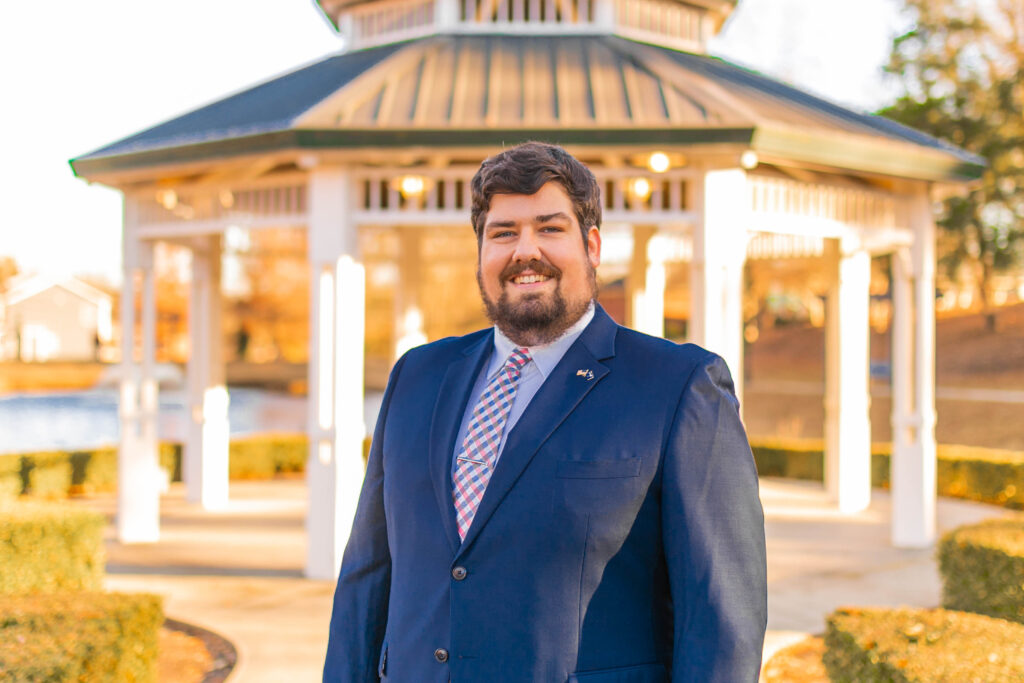 Alan moved to Greer as a High School student nearly 20 years ago and fell in love with the area. He purchased and renovated his current home near downtown Greer in 2015, and he resides there with the love of his life, his wife Karis. He is a graduate of Bob Jones University in Greenville. Karis is a public school teacher in Greenville County Schools. Alan and Karis faithfully attend Morningside Baptist Church, where Alan serves as an usher and Karis serves as Orchestra Director.
Alan was partially inspired to run by events last year involving his career. He was working for a company here in Greenville that instituted a vaccine mandate based on President Biden's unconstitutional order. Rather than give in to the overreach, Alan chose to return to Palmetto Fortis Education Group, the small business he co-founded in 2016 and still co-owns. Palmetto Fortis provides Christian schools across the country with educational resources and products, and was the 11th fastest growing company in South Carolina in 2021.
Alan got his political start working on campaigns for Conservative candidates across the upstate. He has been heavily involved with the Greenville County GOP and the Greenville Young Republicans since 2015. In 2016 (and again in 2020), Alan was elected as an alternate delegate to the Republican National Convention where President Donald Trump was nominated. Alan was elected to serve as the 3rd Vice Chairman for the South Carolina State Republican Party from 2017 to 2019. He has been involved with promoting the Conservative agenda in Columbia, working with conservative legislators and political leaders to improve our state.
Alan won the Special Election held on March 22nd with nearly 60% of the vote in a 4-way primary. There was no Democrat opponent, and so Alan was elected to serve District 18 after the Special General Election held on May 24th. Alan faced the top opponent from the special election primary again on June 14th in the regular primary, and again won a large majority of the vote. Alan now faces a Democrat opponent in November, but is confident the people of District 18 will again support him as he fights for Conservative values in Columbia.
Alan discusses his faith: