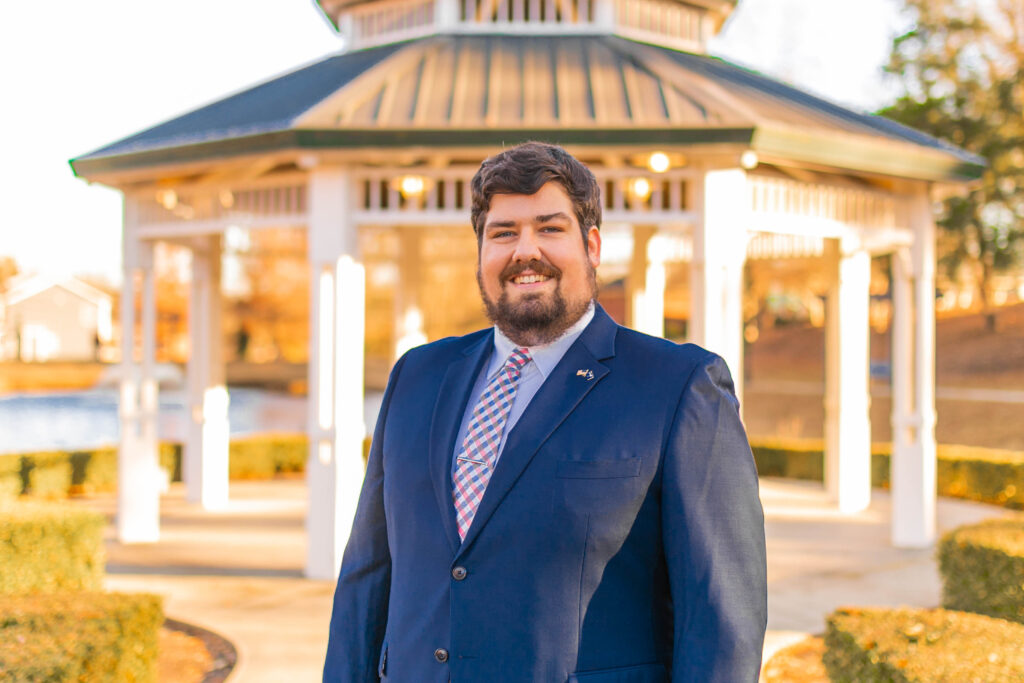 Alan moved to Greer as a High School student nearly 20 years ago and fell in love with the area. He purchased and renovated his current home near downtown Greer in 2015, and he resides there with the love of his life, his wife Karis. He is a graduate of Bob Jones University in Greenville. Karis is a public school teacher in Greenville County Schools. Alan and Karis faithfully attend Morningside Baptist Church, where Alan leads the young marrieds Sunday School class and Karis serves as Orchestra Director.
Alan was partially inspired to run by events in 2021 involving his career. He was working for a company here in Greenville that instituted a vaccine mandate based on President Biden's unconstitutional order. Rather than give in to the overreach, Alan chose to return to Palmetto Fortis Education Group, the small business he co-founded in 2016 and still co-owns. Palmetto Fortis provides Christian schools across the country with educational resources and products, and was the 11th fastest growing company in South Carolina in 2021.
Alan got his political start working on campaigns for Conservative candidates across the upstate. He has been heavily involved with the Greenville County GOP and the Greenville Young Republicans since 2015. In 2016 (and again in 2020), Alan was elected as an alternate delegate to the Republican National Convention. Alan was also elected to serve as the 3rd Vice Chairman for the South Carolina State Republican Party from 2017 to 2019. He has been involved with promoting the Conservative agenda in Columbia, working with conservative legislators and political leaders to improve our state.
Alan was elected and sworn in to fulfill the rest of the open term for District 18 on June 15th, 2022. On his first day, one of the first votes he took as an elected Representative was to vote against the overinflated South Carolina Budget. Alan firmly believes that more money should remain in the hands of the taxpayers, and less money should be going to non-core government functions. Alan was re-elected overwhelmingly to his first full term in office in November of 2022 and has continued to fight for less government bureaucracy, lower taxes, 2nd amendment rights, the right to life, and much more. As a result of the Conservative stands Alan has taken this session, he and other members of the SC Freedom Caucus have been the target of an array of text message, email, social media, and mailed attacks. Alan refuses to kowtow to the left and will continue to fight for Conservative values as long as the great people of District 18 choose to allow him to be their voice in Columbia.
Alan discusses his faith: